Encyclia prismatocarpa
$30.00
Encyclia is a genus that has 242 epiphyte orchid species that were reclassified from the genus Epidendrum. They can be found in Se pueden encontrar en Central America and the Caribbean, where at night it fills the air with fragrances of its perfume that smells like cytrics.
The Encyclia prismatocarpa is found in the montane forests of countries like Panamá and Costa Rica at elevations of 1200 to 3300 meters. This orchid has long lasting flowers, wich can last sometimes 3 months.
Description
Genus
Encyclia is a genus of epiphyte orchids that have been reclassified from the genus Epidendrum wich differ similarities with the Cattleya and in the flower structure.
Specie

Native from Costa Rica and Panamá
---
Common Name
The Encyclias are also known as Butterfly Orchids. The prismatocarpa is known as "The Prism-Shaped Seedpod Prosthechea"
Lighting - Temperature
J, M, N
Las plantas pierden sus hojas anualmente, en ese momento se ponen amarillas y caen. Eso es normal y no debe asustarse. Durante ese periodo puede reducir el riego al mínimo.
Cuando está creciendo con brotes, hojas y flores debe regar abundantemente. Son plantas tolerantes a una gama de luz amplia y crecen bien en el piso.
Planta será enviada en una canasta o pote de 6" con el substrato usado por la especie. Son enviadas sin flores. Puede que sea enviada sin hojas dependiendo de la temporada.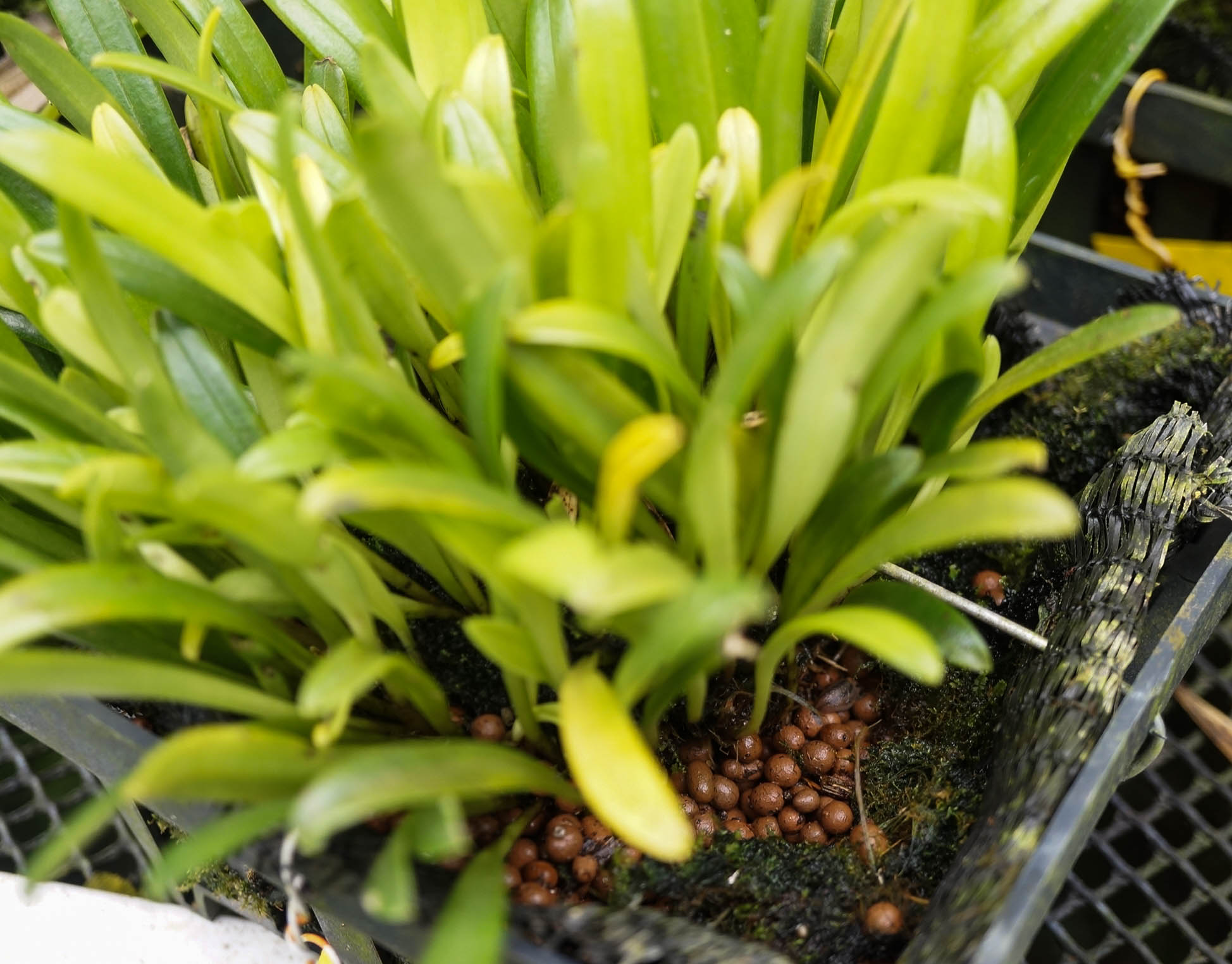 La planta llegará a raiz desnuda sin sustrato y sin hojas grandes para evitar estrés. Si tiene un brote pequeño nuevo se enviará con este.
This post is also available in: Spanish