Lycaste schilleriana x skinneri
$25.00
The Lycaste is a genus that predominates in cool weather zones of countries like Perú y Brasil.
This híbrid between the Lycaste schilleriana and the Lycaste skinneri has green sepals with lots of pink dots and white petals, which makes this flower so pretty when seeing it.
Description
Genus
The Lycaste genus have orchids native from the zone that goes through Cuba, Perú and Brasil, generally they are found in different cool weather zone even though there are a few species that can be found in cost zones, therefore milder weathers.
Hybrid

Lycaste schilleriana x skinneri
---
Origin
This is a hybrid between the Lycaste schilleriana that can be found in Colombia and Perú, with the Lycaste skinneri that grows in countries like Guatemala, Mexico, El Salvador and Honduras.
Lighting - Temperature
J, K, N, O
Las plantas pierden sus hojas anualmente, en ese momento se ponen amarillas y caen. Eso es normal y no debe asustarse. Durante ese periodo puede reducir el riego al mínimo.
Cuando está creciendo con brotes, hojas y flores debe regar abundantemente. Son plantas tolerantes a una gama de luz amplia y crecen bien en el piso.
Planta será enviada en una canasta o pote de 6" con el substrato usado por la especie. Son enviadas sin flores. Puede que sea enviada sin hojas dependiendo de la temporada.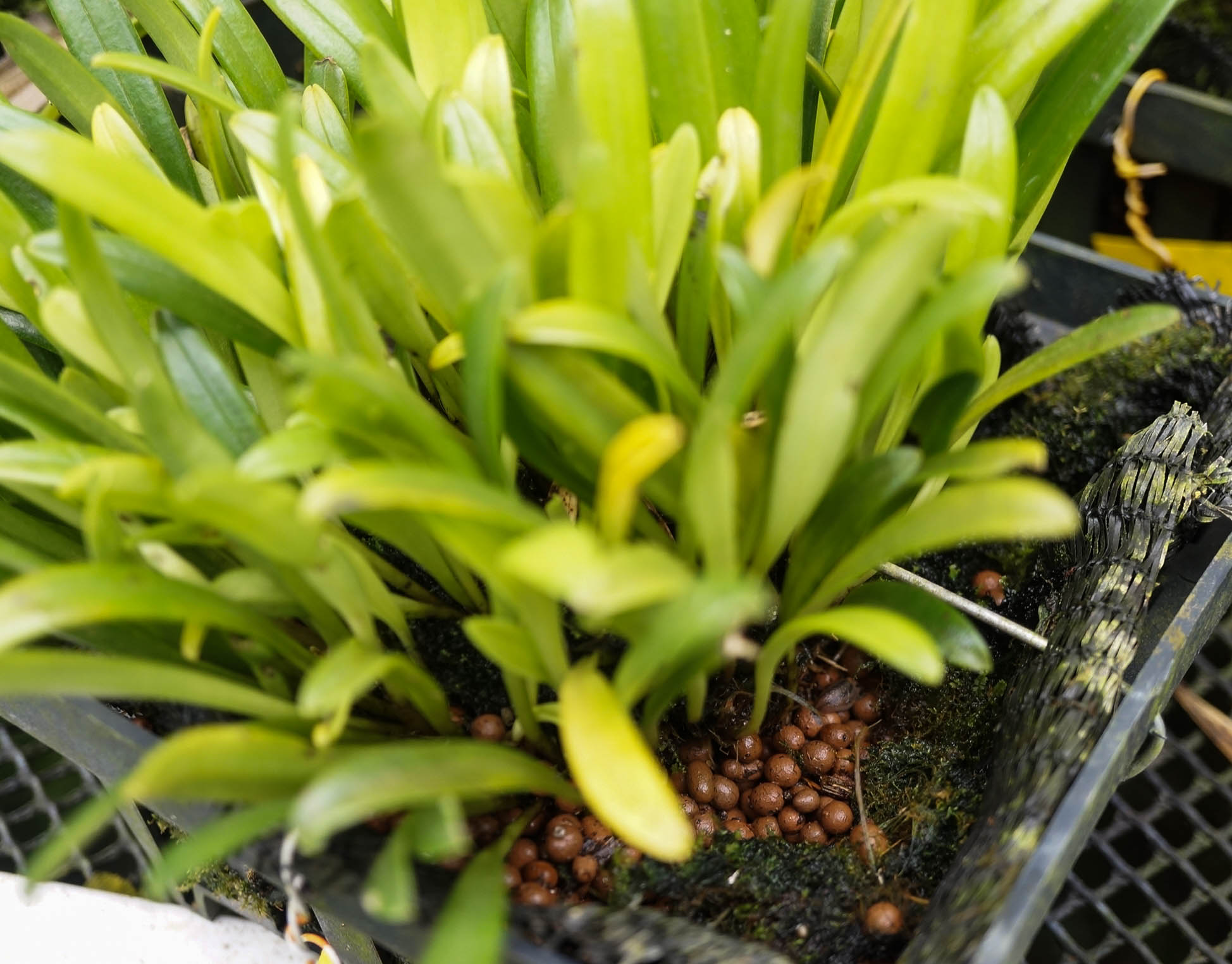 La planta llegará a raiz desnuda sin sustrato y sin hojas grandes para evitar estrés. Si tiene un brote pequeño nuevo se enviará con este.
This post is also available in: Spanish